Amsterdam June 2016
In 2016, I was fortunate to travel Amsterdam for work. Similar to an exchange student program between offices. I was happy to collaborate with my coworkers, but I did have a couple of free evenings plus a weekend to explore a little bit. I did not have a strict itinerary, which turned out to be a good thing as there were some events unique to the time I was there.
A lesson learned while getting to my hotel from Amsterdam's Schiphol Airport – A nice car with a nice taxi sign on top and a meter inside does not mean it is a real taxi. The taxi got me to my hotel, but on the way the meter mysteriously malfunctioned. This also meant there would not be a way to accept my AMEX for payment. The hotel clerk said I likely got overcharged which is easier to get away with since I ended up paying cash. He also explained that official taxis in The Netherlands have blue license plates – which I remembered for the rest of my trip. This was a bad joke for sure, but this was the only problem I had with getting around during my visit.
Another lesson I learned is credit and debit cards were not easy to use everywhere and American Express was nearly impossible. Many smaller shops were "cash only" and the stores that accepted cards usually accepted only European credit cards. For the places that did accept cards I learned about foreign transaction fees. To make things easier, I made sure to have enough cash on me for the situations where cards were not an option. Be aware if your cards have foreign transaction fees since they can add up, even on ATM withdrawals.
Settling In
In one of my early conversations with the hotel desk staff, I was asking about things to do nearby. One of the comments was that he wished there were coffee shops nearby but they were not allowed. As I was beginning to ask why, the light bulb in my head came on. In Amsterdam – "Coffee shop" does not mean Starbucks.
During the work week, I noticed that many of the people in my office did not drive cars to work. In the Netherlands, fuel costs are much higher compared to the United States. Car owners are also taxed on how many kilometers driven. Plenty of public transportation is available and it is a first option for many. Bicycles and scooters are everywhere. It is said that there are more bicycles in Amsterdam than people. In city center, there are wide sidewalks, dedicated lanes for bikes and slower scooters, trolley lines along with roadways.
Food & Drink Observations
It was not unusual to see people order lunch without a drink to wash it down. Pizza was the same, but I didn't see pepperoni. Mayonnaise is common condiment on French fries and is referred to as sauce, so if you don't like mayo be sure to say "NO!" when they ask if you want sauce with your fries. 
Menu Examples:
Beer Glasses!
Almost every restaurant or bar had branded drinking glasses that match the beer you're drinking. Below are a few examples to browse through.
Things I Would Have Seen Had I Planned Better
One thing I had hoped to see was the Anne Frank Museum. This was something I should have planned for. If you would like to visit, plan ahead. Without advance purchase time-slot tickets the line is very very long as you can see below. Since I did not have tickets I did not make it inside.
I lost track of time because the sun sets so late in the summer and missed the opportunity to tour the Heineken Brewery, but I did see the outside earlier in the evening.
Red Light District
Just like you wouldn't go to New Orleans without visiting the French Quarter, you should not visit Amsterdam without a stroll through Red Light District. As far as what you will see, it is pretty much rated PG on the street and safety is not a concern. If you do have reservations about visiting this area, consider visiting during the daytime when it is less crowded. The Old Sailor is a traditional bar in the center of the district where you can grab an Amstel and watch football inside, or people watch from the benches out front. I was there during the Euro Football Championship so there were plenty of fight songs in between the bartenders playing familiar beats but unfamiliar lyrics since they were in Dutch.
Gotta Go?
Bathrooms rarely warrant a second thought when I'm at home or in the states, but when traveling abroad there are sometimes little differences that stand out. Below are a few of the "new to me" types of facilities that I ran across in Amsterdam.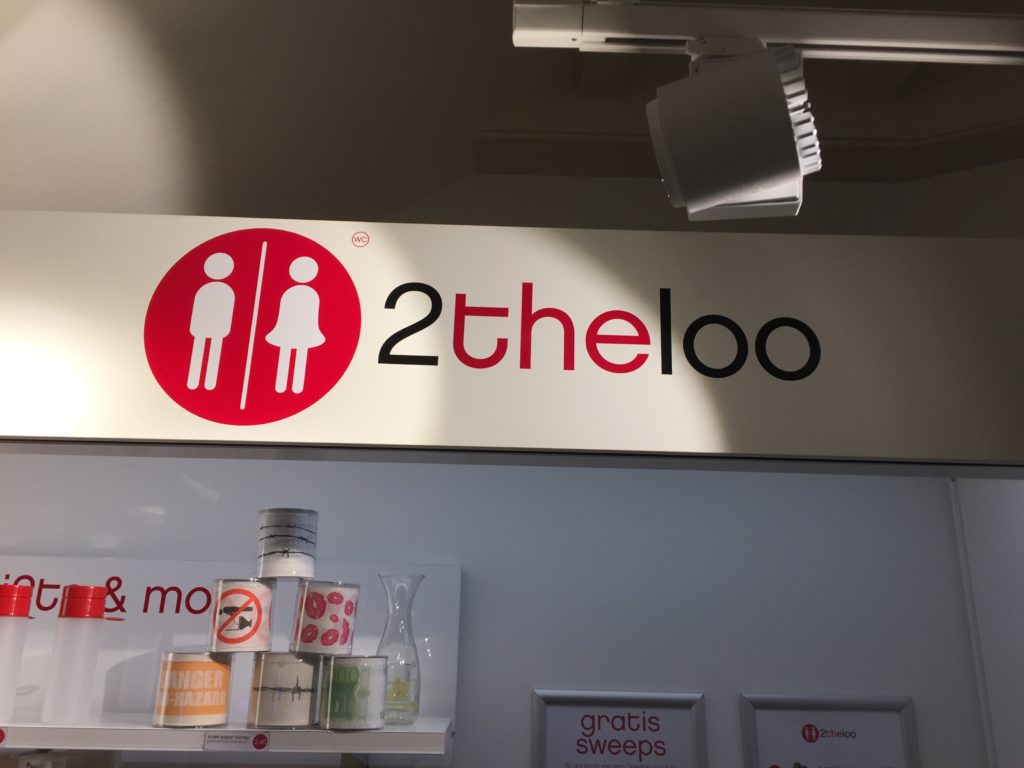 Family Reunion
Another cool thing from my trip is I was 2 hours away from my younger brother, who is stationed in Germany. He was able to drive over and do some sight seeing with me.
Dutch Barbecue? 
With canals all over Amsterdam, there were all kinds of recreation and tour boats. This floating cookout caught our attention.
Bull Riding in Amsterdam?
When I first saw this from a distance, I thought it was a joke of some sort. After paying closer attention, I learned what was going on. The United Kingdom was voting on exiting the European Union the following week. This was an event in opposition to what most people know as Brexit. The riders were regular people from countries all across Europe. The point of the event was to do something crazy in support of the UK remaining in the EU. Before riding, each person introduced themselves, where they were from, and offered a reason that they wanted the UK to vote against the referendum, which meant to remain in the European Union.
My hotel had refreshments for sale in the lobby. I managed to avoid paying hotel prices until my taste buds failed me on my last night and craved sugar. I grabbed what I thought was going to be a new flavor of Fanta. I thought this because it was a color I was not familiar with. Then I noticed the flavor was actually orange. I learned this is because artificial coloring is not used as much in Europe.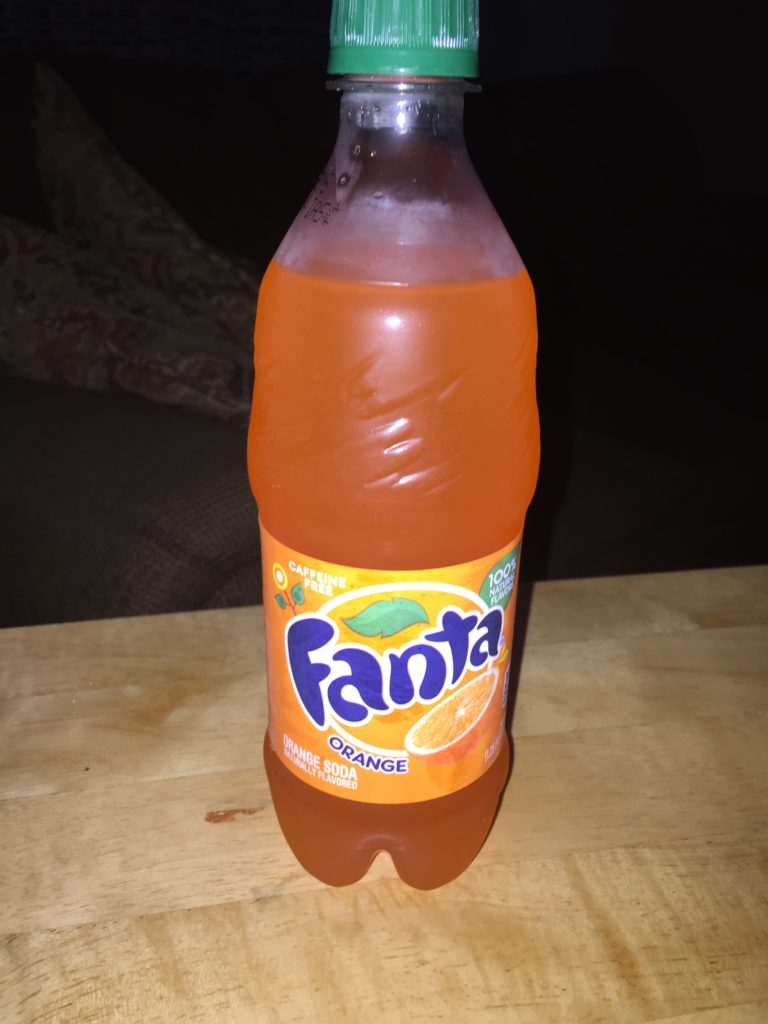 Heading Home
On my return trip home, I experienced a couple of bad jokes, but at least they were minor. My normal routine after clearing airport security is to buy a bottle of water so I can have a sip on the plane when I want to, which is usually not in sync with a flight attendant being nearby. I bought the biggest bottle of water available, thinking it would last from Amsterdam back to Texas, with a layover in London. What I didn't know at the time is a connecting flight in-country that is different than the one you left means new security screening. So in addition to two security screens in one day, I had to part with my still almost full water bottle.
Another idea that sounds like a good one but can backfire – I prepaid for inflight wifi through Gogo inflight. Pre-purchase was supposed to be a great deal, but my return flight had a different brand of wifi so I still had to purchase wifi. At least I was able to use the prepaid Gogo on a future flight.
Have you been to Amsterdam? What did you see during your visit that I missed during my trip?